Your own private healing waters.
95 degress
Water is the temperature of your skin. Pure comfort in the perfect balance of heat and cold. The water, air and your skin all feel like one.
1000 lbs of magnesium salt
So much salt anyone and everyone floats. No kidding. Plus enjoy the many benefits of recharging, detoxing & relaxing from the salt bath.
Color Therapy
A Chakra Rainbow selection of mood lighting for the session. You may adjust the the color of the light to suit your desire to a single color or all the colors. You may also choose to float in blackness.
Music and Audio
As an alternative to silence you can request meditational music from our large selection as well as request to add on binaural beats or a Dreamscape session that is transmitted via the speakers inside the Pod.
Complete Silence and Darkness
Floating relaxed in silence with the Pod closed for darkness is the recommended mode, since Floatation Pods were designed for Restricted Environmental Stimulation Therapy (REST). We have found that almost all guests (even those thinking they are claustrophobic) prefer floating in silence with the lights off. This enables areas of the brain that are constantly in use when awake to enter a state of deep relaxation. Tests have shown that REST induces a decrease in the brain's electrical activity and the onset of deep, relaxing Theta brain waves. Floating in darkness recalibrates left and right brain activity, shifting the predominance of activity from the normally dominant left side of the brain (logical, analytical, rational) to the right side (intuition, mental clarity and creativity), unlocking previously unavailable brain potential.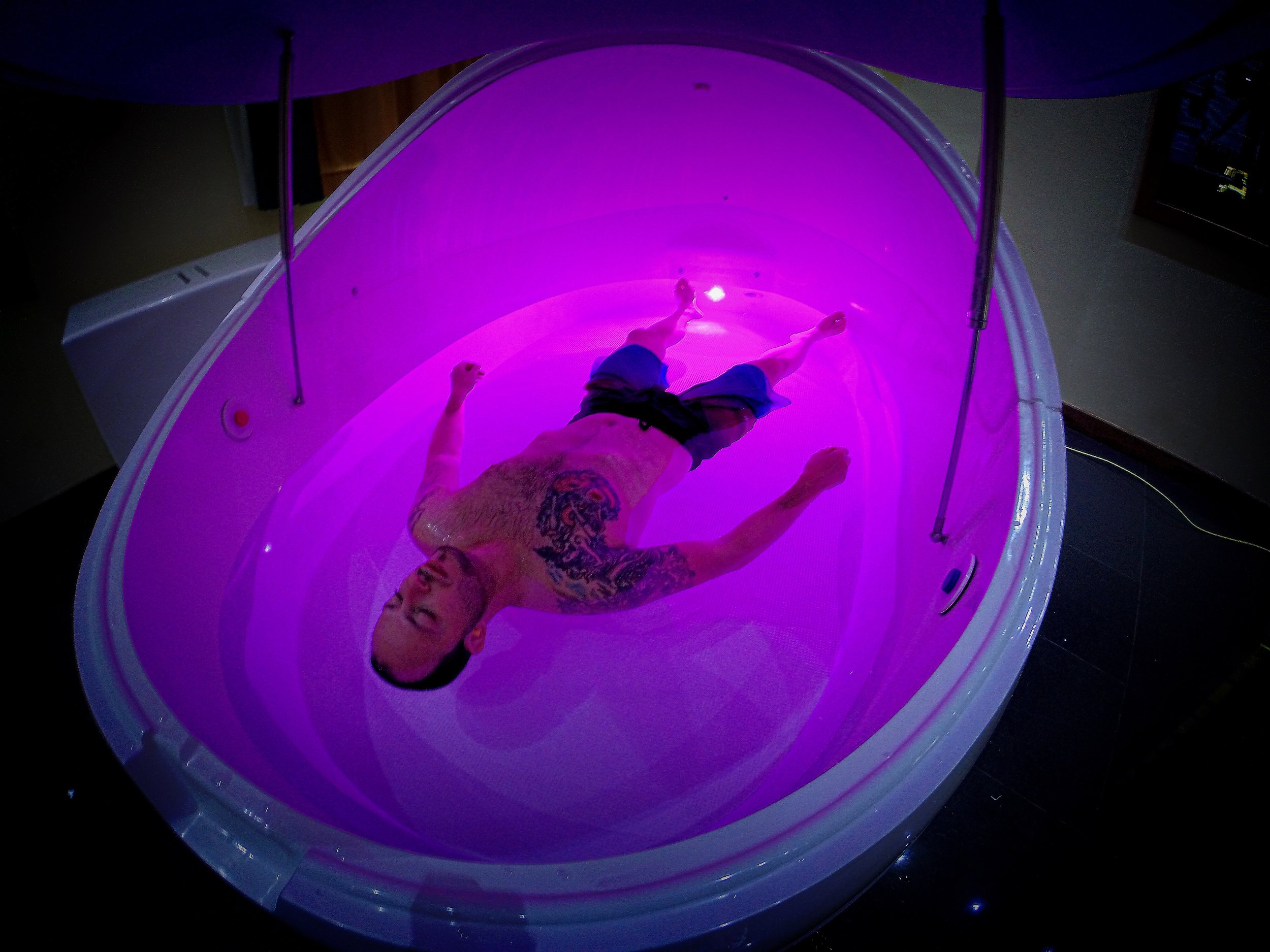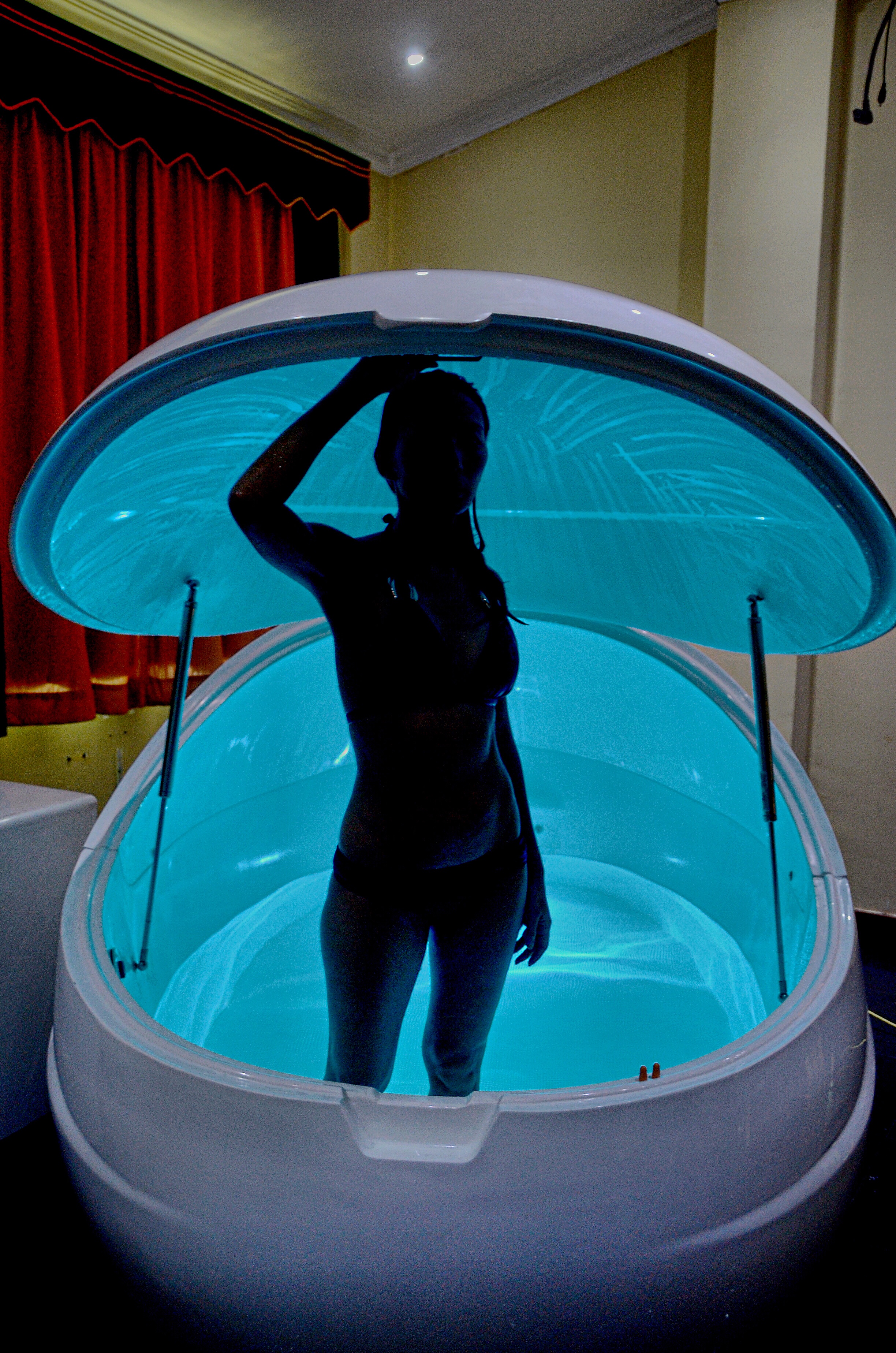 Provided for you and your Floatation Experience
A Button inside the pod to get an attendant for any need or question.
A small spray bottle of fresh water to rinse your eyes. Just in case you get salt in your eyes. Spray, rinse, and towel dry.
A small towel to dry eyes and face.
A large towel for Showers and floating.
Chakra Color lighting is optional.
Music and sound selection to choose from.
Dreamscapes can be added to a float for deeper healing and transformation.
A float pillow if you wish to use one. Find your sweet comfort spot.
Dimmer lighting. Eyes will be light sensitive after floating.
Motion Sensor lighting. Light is always available.
Fresh drinking water to hydrate after a float.
Tea to complete your float experience.